What is temperature mapping?
Temperature mapping is a method to determine the hot and cold spots of an area so that sensors can be installed for permanent registration. It is a vital process for the verification of temperature controlled areas such as freezers and conditioned storage areas. Besides determining hot and cold spots, temperature mapping also makes clear whether or not the temperature is evenly distributed.
Why is temperature mapping important?
Temperature mapping is a requirement in context of the e-GDP / e-GMP regulations for each space intended for the storage and handling of products with a specific allocated storage temperature. This includes freezers, cold rooms, conditioned storage areas, quarantine areas and loading bays.
Temperature mapping by Introtech
A grid of multiple sensors is placed throughout a temperature controlled area. Each sensor measures the temperature and/or humidity at a different measurement point during a set period of time. All of the recorded data is directly transmitted to a mobile device via Bluetooth and is also safely stored in the cloud.
The raw data is accessible via a mobile app and website. The mobile application provides different kinds of reporting tools which can be used to gain different insights in realtime. With these insights it is possible to analyze and identify the hot and cold spots within an area. This information is used to determine the locations for permanent temperature monitoring.
Hardware
Based on years of experience, IntroTech has selected the best hardware to exercise a proper temperature mapping. The hardware used in this process are Verigo dataloggers. Verigo offers a wide range of different data logging pods. The Verigo datalogging pods are completely wireless, small and easy to use.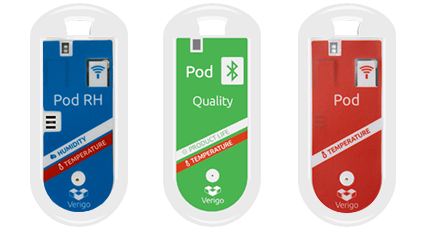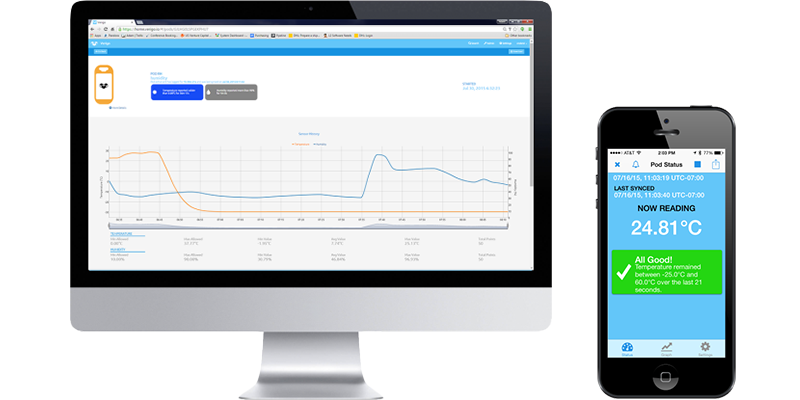 Software
The hardware sends data via Bluetooth to the Verigo software. Verigo uses a mobile app and a cloud-platform. Through these applications the data collected by the hardware is accessible. Both of the applications offer a possibility to create reports, detect possible dangers and generate alarms.
Services
Because of years of experience Introtech knows that temperature mapping can be a complicated process. Therefore, Introtech can provide your organization with the needed hard- and software, but we can also help your organization with the entire process.  As a temperature mapping specialist, Introtech can guide your organization throughout the whole process.
Call us: +31 55 505 8383
E-mail us: info@introtech.eu