Why transport monitoring?
According to the e-GDP regulations, organizations need to ensure that the consignments are correct, that the products originate from approved suppliers and that they have not been visibly damaged during transport.
IntroTech offers easy to use solutions to document deviations in temperature, humidity, shocks and location to enable your organization to proof regulatory compliance.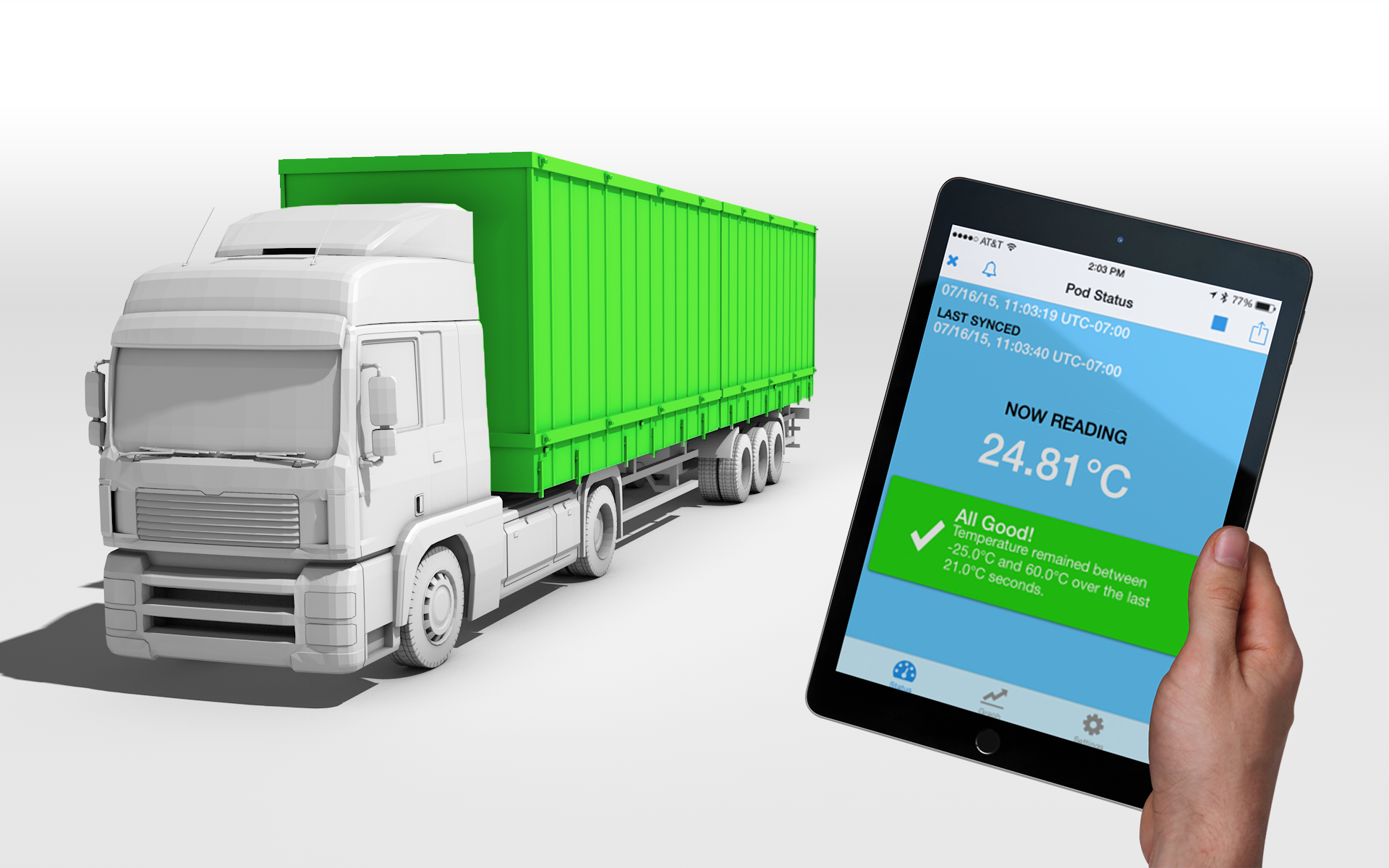 Transport monitoring by Introtech
Instantly see and document deviations in temperature, RH, shocks & location.
IntroTech offers a range of transport monitoring solutions:
Indicators
A very simple but effective method of transport monitoring is by making use of indicators.
At Introtech we offer multiple kind of indicators. From single use till multi-use indicators for the applications temperature, relative humidity, tilt and shock. Just attach the indicator on the package and see if any excursions have taken place during transport.
Dataloggers
For more complicated situations or when multiple conditions have to be monitored, we recommend the use of dataloggers.
Where indicators just show whether or not an excursion has occurred, dataloggers show if any thresholds have been breached and record the conditions throughout your entire cold chain. The recorded data is accessible as PDF-Files and thresholds can be (pre)programmed as required.
Verigo Pods
Connect to via a mobile device or tablet and view your data in real-time or create reports.
Verigo pods use Bluetooth to safely transfer and store your data in the cloud. Both of the platforms, Cloud and App, offer the possibility to create reports, detect possible dangers and generate alarms.